Great Legal Teams Working For You.

Great Legal Teams Working For You.
Responsive, Cutting Edge Representation To Meet Your Legal Needs
Our firm's success is rooted in our commitment to team work and providing superior service for clients that is built on respect, responsiveness and cost-efficiency that results in long-lasting relationships.
Cost-Effective
Legal
Solutions
Our attorneys are innovators and collaborators with a record of achievement representing clients with the highest level of legal services in a wide range of disciplines and industries.
Achieving The Results You Deserve And Keeping You Informed Are Top Priorities For Our Attorneys
"The lawyers at PLDO provide excellent service, and they are always making an effort to add value to the relationship. They have a unique group of talented lawyers who are positive and dedicated."
Information You Can Rely On
Legal Advisories  |  Newsletters  |  Legal Blog  |  Industry Spotlights
Artificial Intelligence – What The Developing Landscape Means For Your Business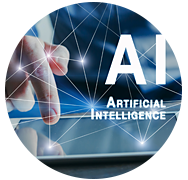 The Artificial Intelligence ("AI") industry is rapidly emerging as one of the most interesting new advancements likely to impact a broad array of industries. AI is well beyond the nascent stages of development, and is quickly taking center stage as a gateway profit maximizer for forward-thinking business leaders. In short, AI has arrived. Read how the adoption of AI may solve business challenges and the multiple uses of Artificial Intelligence, plus insight into navigating legal and regulatory issues associated with AI.
Estate Planning – Preparing for the Future to Protect You and Your Loved Ones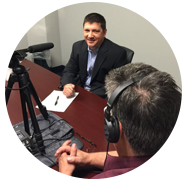 Many people believe that only wealthy individuals have estate plans. But that's not the case. Estate planning is about preparing for the future and making sure your wishes and loved ones are protected. Listen to our estate and trust attorneys' podcasts to learn about the fundamentals of estate plans, how to limit challenges to trusts and wills, and the range of solutions available for your loved ones to maintain independent living as they age.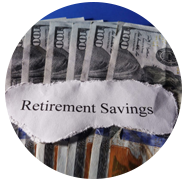 Last spring the United States House of Representatives by an over whelming majority passed the most significant changes to the IRA/401(k) laws since their original passage in the mid 1970's….
Industry Spotlight: Challenges In The Construction Industry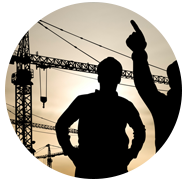 The barriers to entry in the construction business are relatively low, which has created a crowded marketplace. The more competition that exists, the more difficult it becomes to sustain strong margins that can often result in less available resources to reinvest in new technology – a critical factor to long-term sustainability. Sustaining high productivity levels is challenging in all businesses; however, it appears even more difficult in the commercial construction business.