Biography/Practice Areas
Joel K. Goloskie is a Partner with Pannone Lopes Devereaux & O'Gara LLC with over 25 years of experience providing an array of litigation, regulatory, and corporate services. While focusing deeply on the health care, data privacy, and construction industries, Attorney Goloskie delivers value and results for clients across a wide spectrum of business activities and professions.
Health Care
Repeatedly recognized by Best Lawyers® as a Best Lawyer in health care in the highly-competitive Boston market, Attorney Goloskie's decades of health care experience ranges from compliance and HIPAA, to regulatory representations, to significant mergers and acquisitions.
In recent years, his focus has turned to the increasingly-central role of data, helping clients capitalize on the rapidly-evolving nature of health information in today's consumer-centric, interoperable, app-enabled, IoT-connected world of empowered consumers.
Previously, he served as Deputy General Counsel/Director of Compliance, Privacy & Ethics of a multi-hospital system, and served as primary sell-side counsel in the sale of the entire system. He founded a nonprofit corporation comprising four hospitals and several community health centers. He also founded a highly successful health care consulting firm, providing reimbursement, compliance, and strategic advisory services to over sixty hospitals in fifteen states, and recovering many tens of millions of dollars from federal and state health care programs.
Privacy and Cybersecurity
Presently, he serves as Privacy & Compliance Counsel to the nation's largest cloud-based analytics platform, housing medical data on over 230 million Americans and 30 billion medical events.
Unlike HIPAA, new privacy regimes such as the 21st Century Cures Act, GDPR, and CCPA reject the traditional view of customers' information as the chattel property of the entity that created it. Today, ownership, privacy and security concerns threaten every business that compiles personal data, and Attorney Goloskie's years of experience pay dividends for clients in every industry.
Construction
From the filing of (or defense against) Mechanics' Liens to complex litigation or arbitration, Attorney Goloskie's ability to speak the language of construction disputes and to assemble and manage the often-voluminous documentation supporting such claims has been the foundation of his successful representation of construction industry clients in often-sizable litigation or arbitration matters. Whether a dispute is governed by AIA agreement templates or the parties' own contract documents, he revels in reducing a mountain of change orders, invoices, time cards, and emails into a well-supported narrative that a court or arbitrator can easily follow.
Litigation and Arbitration
Whether in court or in arbitration, Attorney Goloskie has assembled a notable string of successes in disputes ranging from the defense of licensure actions and employment discrimination charges to multi-million-dollar contract disputes. His ability to lead a team and manage large, document-heavy issues has allowed his clients to recover significant sums in arbitrations, state courts, and federal courts including the U.S. Circuit Court of Appeals. Perhaps informing his love for contested matters, Attorney Goloskie was previously a captain in the U.S. Air Force, flying in combat and serving as an Instructor/Evaluator Special Operations Navigator on C-130 and C-141 aircraft.
Attorney Goloskie received a J.D. from Boston College Law School, an M.B.A. from Webster University, and a B.S. from Thomas College. He is member of the American Health Lawyers Association and the American College of Healthcare Executives. He is licensed to practice in Rhode Island and Massachusetts and is a member of Rhode Island Bar Association and the Boston Bar Association, where he served as a member of the Health Law Section Steering Committee and co-chair of Health Law Education Committee.
Massachusetts
Rhode Island
Honors and Awards
Education/Professional Associations
Boston College Law School, Boston, Massachusetts
Webster University
Thomas College

B.S.
Major: Marketing-Management
Professional Associations and Memberships
Rhode Island Bar Association, Member
Boston Bar Association, Member
Boston Bar Association, Health Law Section Steering Committee , Member
Boston Bar Association, Health Law Education Committee, Co-chair
American Health Lawyers Association, Member
Health Care Compliance Association, Member
American College of Healthcare Executives, Member
Presentations
Quality Care & Patient Trust vs. Healthcare Data Breaches: Analyzing the Cost of Data Breaches, Opal Group Healthcare IT & Analytics Summit
Making a Case: Reforming Prison Opioid Treatment Standards, Mulling it Over with Bob Houghtaling (Podcast)
Healthcare General Counsels' Forum – "Unintended Consequences" (with 12 General Counsels from greater-Boston area), Boston Bar Association
Current Medicaid Issues (with former General Counsel of CMS), Boston Bar Association
Immigration Issues in Healthcare (with co-panelist now seen regularly on national TV news programs), Boston Bar Association
Healthcare General Counsels' Forum – "The Future of Risk" (with 12 General Counsels form greater-Boston area), Boston Bar Association
Medicare Hot Topics (with lead enforcement attorney and lead auditor from OIG Region 1), Boston Bar Association
GDPR for Data Security Professionals, Compass IT Security Webcast Series
Trends in Data Privacy and Security, Association of Independent Colleges & Universities
Data Security and Cyber-Insurance, Compass IT Security Annual Summit
"Meaningful Use" – The Electronic Health Records Incentive Program, Boston Bar Association
Other programs for Boston Bar Association and others
Representative Matters
Facilitated $100 million capital infusion into non-profit hospital system by investor group: created new for-profit health care system with shared ownership by for-profit capital partner and non-profit community board. Transaction entailed a 56-page closing checklist.
Serves as HIPAA Compliance Counsel to the nation's largest cloud-based analytics platform, housing medical data pertaining to over 230 million Americans and 30 billion medical events.
Built/upgraded Regulatory and HIPAA Compliance Programs and advised clients on related issues for nearly 20 years – from HHS' first publication of Compliance Program Guidance in 1998 to recent development of integrated Legal, Compliance and Ethics departments, processes and training programs for newly-integrated multi-hospital system.
Assists full range of medical and behavioral health providers in reimbursement disputes with governmental and third-party payors. Recovered over $40 million in Medicare/Medicaid reimbursement for 60 hospital in 15 states.
Assisted federal court-appointed monitors in overseeing implementation of hospital's Compliance and Ethics programs as part of second-in-nation Deferred Prosecution Agreement between hospital and U.S. Attorney's Office.
Prevailed in appeal of $6 million "use and occupancy" award in the U.S. Court of Appeals for the First Circuit. Established new legal threshold for test of unjust enrichment.
Represented 12 Massachusetts and Rhode Island developmental disability providers in federal court action, led to state agency agreement with providers that avoided future funding cuts.
Developed and actively guiding growth of leading-edge multi-state medical franchise system. Lucrative business model provides alternative for physicians dissatisfied with 7-minute patient encounters, increased centralization and labyrinthine external compensation metrics.
Developing dental management services organization in high-end, full-service niche of market. Experience with dental recruiting services (both new grads and near-retirees) creating a strategic advantage for both site placement and staffing. Targeting niche unserved by national chains.
Guiding growth of integrated care institute in New York and Southeast New England; helping establish locations, assemble academic and practitioner staff, create contractual structures, etc.
Supporting expansion of opioid treatment center into innovative, reimbursable service lines; building model that can be replicated nationally to respond to exploding national epidemic.
Assisting the ACA-fueled growth of a federally-qualified health center from a community clinic into the largest provider of primary and specialty services in New England's third-largest city. Building Compliance and Privacy program consistent with growth of enterprise.
Advising NYC-based health care consulting firm on fraud and abuse aspects of pharmaceutical clients' providing co-pay cards for both the underlying drug and related administration services.
Created collaborative of four rural hospitals and three federally-qualified health centers, obtained 501(c)(3) status and multiple grants, including from Robert Wood Johnson Foundation; served as executive director for first year until growth required hiring of full-time director.
Represented seller of home care agency in seven-digit transaction complicated by fact that buyer was international corporation with foreign headquarters.
Advised client on complex fraud and abuse aspects of sale of partial ownership interest in Medicare-participating provider to physicians and other investors.
Counselled several Florida-based entities on significant fraud and abuse exposure related to the provision of marketing services for federally-funded health care entities.
Guiding data analytics start-up through initial phases of formation, client acquisition, funding strategies. Advising client on differentiation; CEO presenting at various forums including TEDx.
Positioned ambulance company owner to obtain sentence one-third below federal minimum sentencing guideline, despite federal court finding client guilty of obstructing a federal audit, making false statements and two counts of health care fraud.
Developed defense of orthotics supply company owner that led state Medicaid Fraud Unit to drop criminal charges despite client's partner having been convicted and agreeing to testify in client's trial.
Represented numerous organizational and individual clients before federal and state regulatory bodies, ranging from Equal Employment Opportunity Commission to boards of professional licensure and discipline.
Practice Areas
Advisories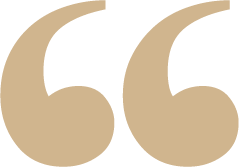 "What is extremely unique about PLDO is that they are great lawyers who actually care about me and my business. They make me feel as if I am the most important client in the firm and I am certain that all of their clients feel the same way. "
Michael Droitcour
President, The Droitcour Company